Relax. Breathe. Be Mindful.
A therapy session for every body, every style, every day.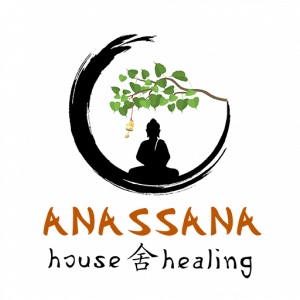 Anassana welcomes you to the secrets of bliss. Peace, tranquility, and security for tomorrow is a birth right of every person.
Anassana was born to offer the opportunity to everyone through different techniques and therapies to experience the greatness of human existence.
The aim is to come closer to our true existence, to remember how it is to see and treat things with sincerity, serenity, stability, love and understanding. Bring into equilibrium the body and spirit with our heart and thoughts, so that we can experience this journey called life as harmoniously and peacefully as possible.
The change comes through each of us, begins as something personal and on the way transforms to the whole.Paradise is here and it is within us. Please explore every opportunity and facility Anassana has to offer, to experience the greatness of life. We are all one and all is love.
This love Anassana is here to share.
Choose your treatment
Find the right treatment tailored to your needs
Face Treatments
Freestyle (Suction Cups)
Gua Sha
Body Treatments
Classic Swedish Massage
Holistic Massage (Gua Sha, Suction Cups)
Lymphatic Drainage
Reflexology
Classic Reflexology
Crystal Reflexology
Quick Reliefs
Back Massage
Foot Massage
Traditional Asian Steam Treatment
Anassana Hosts your Events and Therapies
Anassana is here to accommodate your needs for space.
We are happy to host your events from a few hours to several days with competitive prices!
Anassana is happy to provide therapy rooms for the therapist in search of space at competitive fares!
Facilities
Private room with en suite bathroom/shower, WC, separate shower, kitchenette, large hall with projector and surround sound
Eco Friendly
Solar water heating and sustainable cleaning products
Contact Anassana
You can reach us at: +30 6940710575
Or by email at: info@anassana.com
Breathe. Grow. Live. In yoga.
Yoga Teachers and Therapists
Where to find us
Situated in the heart of Pagrati.
Opening Hours
We are open :
Monday ……………….…. 9 am – 10 pm
Tuesday ………….………9 am – 10 pm
Wednesday ……………. 9 am – 10 pm
Thursday …………….…. 9 am – 10 pm
Friday ……………………. 9 am – 10 pm
Saturday ………….…..…. 9 am – 9 pm
Sunday ……………..……. 9 am – 9 pm
Please contact us to book your treatment
Anassana house healing is the right place to treat well your body and mind with a professional approach. Maria, a certified reflexologist and hatha yoga teacher, will guide you and suggest the best treatment you need, from a simple back massage (amazing!) to a gua sha facial that would bring you to the seventh heaven!…
Maria is amazing and I highly recommend her!!!
Maria is the most amazing Reflexologist you'll ever have the chance  of experiencing.
Wellness, relaxation and love at Pagrati
From our gallery
Photos of Anassana.